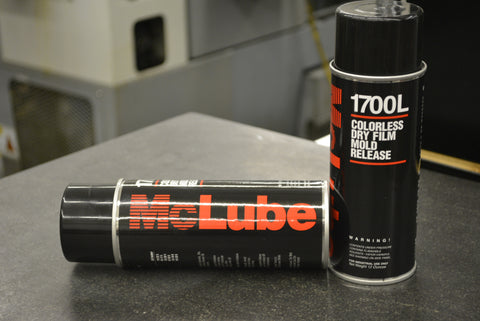 Release Agent-McLube 1700L
Over a decade of lessons is invested in our pillar bedding work.  That kind of experience has educated us on what works to get the job done, and what works exceptionally.
McLube 1700L is an aerosol mold release agent that has demonstrated itself as a superior product.  We use it exclusively on all of our pillar bedding services.  Easy to apply, it levels to a very, very thin film to offer the best possible mirror image of the receiver being cast in resin.
We offer it in a 12oz aerosol can.  NOTE:  This must be shipped via ground service.
It uses an ether base as the carrier so it evaporates quickly to leave a dry film that is slick to the touch without being oily.  This is critical to avoid the attraction of dust and lint.  It is free of wax, oil, and silicone which is a big plus for parts that are going to be coated/treated later as it makes cleaning/sterilization much, much easier.
This, in our opinion, is the absolute best bedding release agent available anywhere.
The results speaks for itself:
---
We Also Recommend